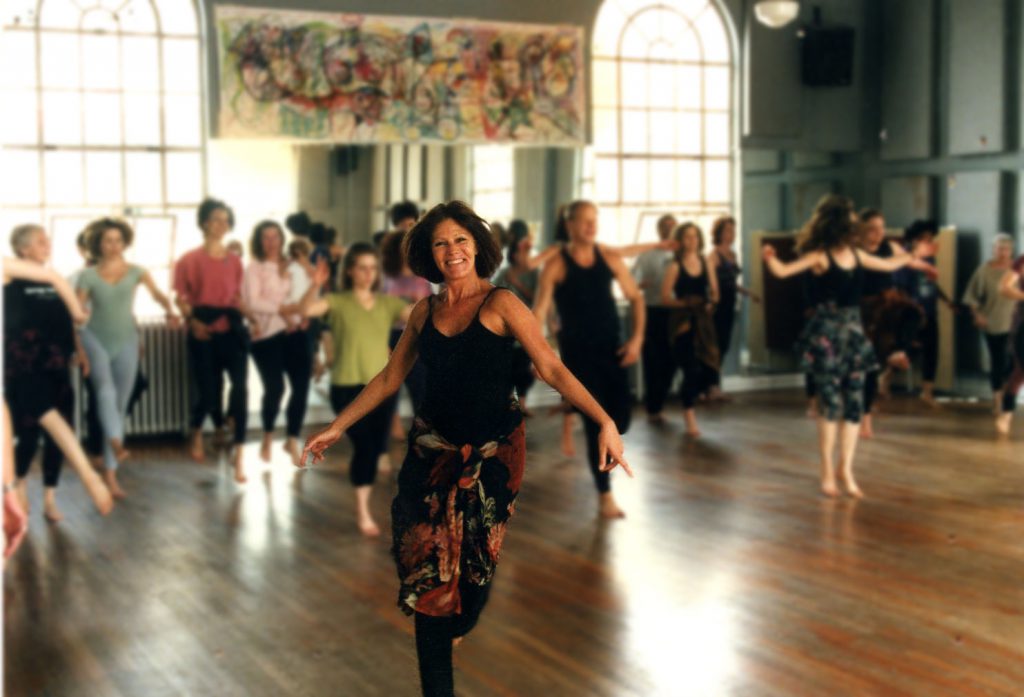 SynergyDance blends many forms of movement and dance with a deep and flexible system of energetic healing — Polarity Therapy. It draws as much on ancient healing practice as cutting-edge science, and was developed and taught in the Washington, D.C. area from the early '80s until 2018 by Polarity educator and dancer Charmaine Lee, taking Polarity's three principles (neutral, positive, negative) and five elements (earth, water, fire, air and ether) into spirit-recharging movement.
In 2018, Charmaine retired from teaching weekly classes — which she had also taught in recent years in Charlottesville and in the Blue Ridge foothills of Rappahannock County, Va., where she's lived since 1999 with her husband, journalist, musician and videomaker Roger Piantadosi.
Over 30 years, many have studied with Charmaine and gone on to incorporate SynergyDance principles and concepts into their own movement and yoga teaching and alternative healing practices. Today, we'd most highly recommend Charise Hoge's Synergy Yoga classes in Washington, D.C., and the SynergyDance classes and related events led regularly in Baltimore, Md., by Babs Levedahl; in Gettysburg, Pa., by Julie Aha; and in Dublin, Ireland, by Danielle Vierling (who also leads retreats on both sides of the Atlantic).
In classes and sessions that I'd had with Charmaine over the past few years, I'd learned that her unique hybrid of dance and healing art was designed to involve body, mind, and emotions in something called "deep play." This is an adult, transcendent form of playful activity, characterized by an extraordinarily intense state. An example of this is the experience of swimming with dolphins or, as in SynergyDance, the freeing up of energy through relaxed, unforced movement.
Most people are limited in their ability to act on what they know intellectually because old patterns have crystalized in their bodies. So, we keep on acting and moving in the same ways. The patterns locked in our bodies make real change difficult. Charmaine Lee's innovative movements cause the body to release habitual patterns. Her work helps people change at the cellular level — they move through the five elemental energies in a way that not only fosters a strong and flexible body but also frees up consciousness.